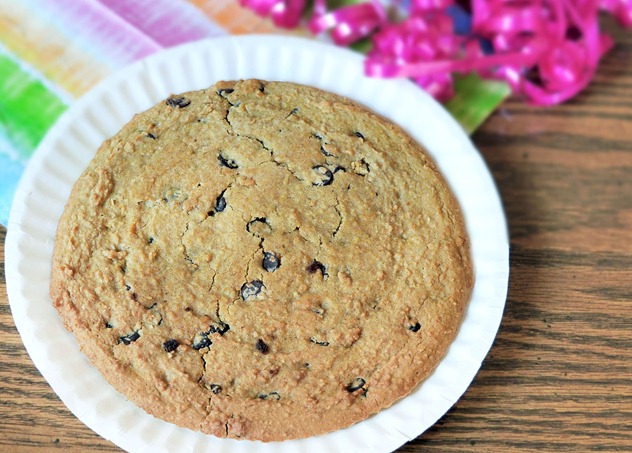 I decided after finding
Chocolate Covered Katie
yesterday, it was time to put my sweet tooth to rest. With all of these graduations going on and me passing up cookies and cake, I was excited to dive right into something healthy without any guilt! MAN O MAN does this cookie hit the spot! Thank you
CCK
!
Here is her recipe for the
giant chocolate chip cookie cake
1/2 cup quick oats

2 tbsp unsweetened applesauce

(So fun using homemade!)

1 can white beans or garbanzos (drained and rinsed) (250g)

1.5 tbsp canola oil

(here is where I substituted in coconut oil)

1 tsp pure vanilla extract
1/4 tsp baking soda
1 tsp baking powder
1/4 tsp salt

3/4 cups brown sugar (You can try adding less,

(I did a lil less

) if you're used to healthy desserts. Also, white sugar will work if you don't have brown, but brown is recommended for the best taste. I can't personally vouch for the results, but some commenters have reported success

with xylitol, if you want it sugar-free.)

1/2 cup chocolate chips
Blend everything (except the chips) very well in a food processor. Mix in chips, and pour into an oiled pan. Cook at 350 F for around 20 minutes. Let stand at least 10 minutes before removing from the pan.
My little guy and I truly enjoyed this treat. He even wanted more! It's hard to believe there is NO flour in this recipe. Truly amazing.